FACT's Free Online Sessions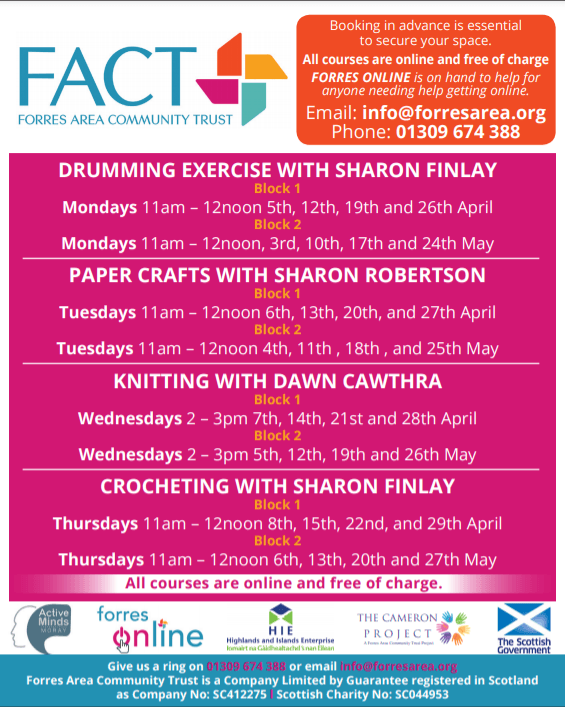 Looking for something to do? Learn a new skill? OUR FREE ONLINE SESSIONS in Knitting, Crocheting, Paper Crafts and Drumming Exercises are suitable for all ages.
If you are worried about getting on Zoom get in touch with our Forres Online on 07536 978396 or janice@forresarea.org who is happy to help.
Classes start on the 5th April with Sharon Finlay getting fit and getting digital. Don't be disappointed, book your space and get the zoom link to join by contacting kirsty@forresarea.org or lorretta@forresarea.org.