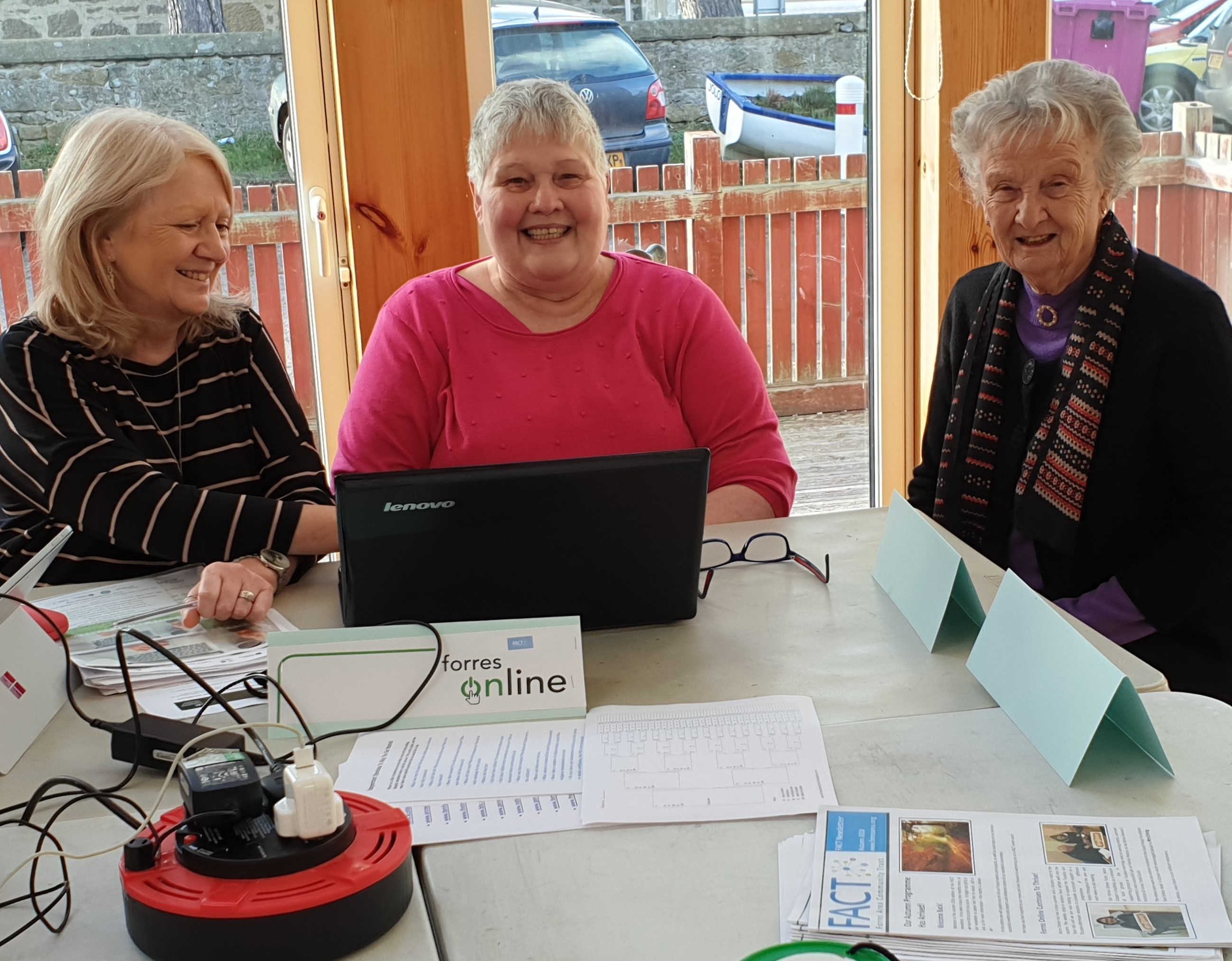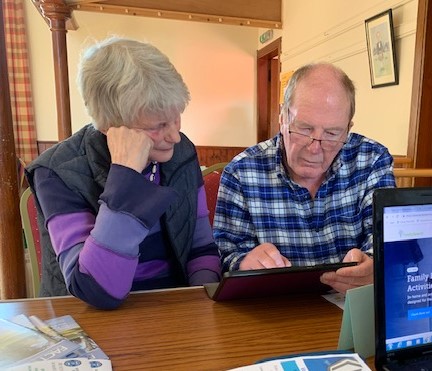 Drop In Sessions
Forres Online offers free help to use internet services and digital devices.  Our volunteers offer help and advice with mobile phones, laptops and tablets.
As well as helping you figure out new devices, the project can also help with online issues including: social media, using council services such as ordering your brown bin permit, setting up NHS repeat prescriptions and downloading bus or train timetables.
Forres Online runs drop in sessions on the following days:
Tuesday 10am - 12pm (Forres Job Centre)
Tuesday 2pm - 4pm (Forres Town Hall)
Friday 10am - 12pm (Forres Town Hall)
Classes
Our Forres Online Coordinator and Tutor, Janice Cooper, also runs different classes, such basic digital skills for job-seekers or ancestry classes for those who want to learn about their family history. 
Forres Online Roadshows
The Forres Online Roadshow also sees the project team visiting village halls in the Forres Area.  For more information about this, please follow our Facebook page or become a member to subscribe to our newsletter.
Contact
If you would like to find out more about this project, please contact Janice on 01309 674 388 or at janice@forresarea.org.
We are hiring!
We are now hiring a Forres Online Tutor.  This is a part time role of 13 hours assisting with our free Drop In Sessions, Outreach Sessions, Evening Classes, Talks and Community Digital Events.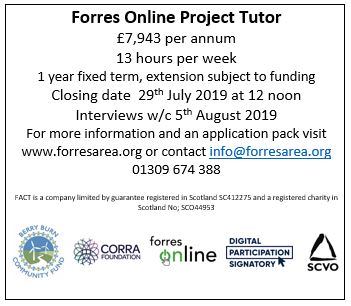 For more information check out our full Digital Project Tutor Job Specification and then fill out our Application Form to apply.
When you have completed the form, please sign and return it, with a covering letter and any additional information, to Forres Area Community Trust at Forres Town hall or info@forresarea.org