Forres Online – Digital Inclusion Project
Being digitally literate is no longer a luxury, it is a must have skill for everyone in order to manage information, communicate, manage money, access support and government services. It has become an essential tool in participating in everyday life.
Forres Online offers free, face to face, digital support in the local community and in the surrounding rural areas.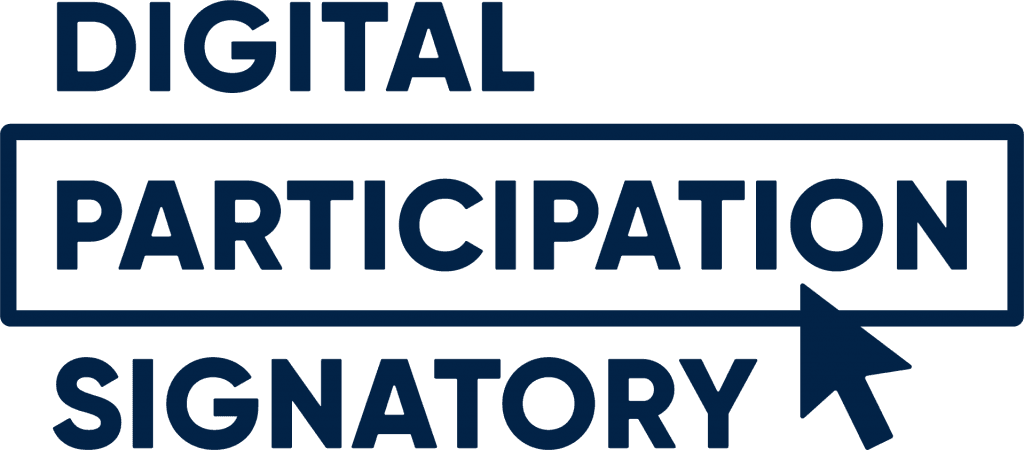 Forres Area Community Trust – Forres Online has signed the Digital Participation Charter, which confirms our commitment to improve digital skills for Staff, Volunteers and people in our local community.
---
Forres Online can help with:

Using devices like Smartphones, tablets and Laptops
Emailing & Video Calls
Transacting online
Downloading & Installing Apps
Accessing Free Online Learning
Employability Skills- CV's, Online Job Searching, Job Applications
Who is Forres Online for?

Our project is primarily for adults over 50 and for long term unemployed but we can and do support people of all ages.

You might be employed and needing help to adapt to new digital ways of home working
You are looking for work and need help to understand current job search techniques and to build skills for your CV
You are new to claiming government benefits, and feel lost by their online application systems
You might be unable to work but need help to access all sorts of services and support now done online
You may wish to manage your health and well being online.
You could be retired and be looking for help to stay connected to family and friends.
Drop in Sessions

All our drop-ins and courses are run by experienced volunteers who will ensure that you learn at the right level and pace with all the support you need. We are here to help you become an active digital citizen.

Our weekly drop in sessions take place at Forres Town Hall:

Tuesday 2.00 pm – 4.00 pm
Friday 1.00 pm – 3.00 pm

Drop ins are free to attend and you don't need to book in. Just turn up during our opening times and stay as little or as long as you need. If you have your own portable device you want to use to get familiar with it, then bring it along. Free WIFI and equipment available for use on the premises.
Remote Support

We also offer Remote Support where our Volunteers can assist by Phone, Video Call, Email, Zoom. These appointments can be arranged at a time to suit you.
Outreach Visits

Forres Online offers monthly mobile drop in sessions at various rural locations, where the public can again, just turn up and get free help and support from our Volunteers. These sessions are promoted via our Facebook Page or become a member of FACT and subscribe to our newsletter.
Classes & Tuition

Weekly Basic IT Digital Skills Sessions for Long Term Unemployed/Job Seekers
Word Processing Skills, Emails, Job Searching, Video Calls
Tablet Time for IPad & Android – One to One or Group Sessions
Introduction to Family History Online – One to One or Group Sessions
CV & Interview Skills workshops
Awareness Sessions covering basic digital skills.

For further details about the above please call 01309 674388 or email janice@forresarea.org
Forres Online Helpline
Call our helpline for assistance
Forres Online Drop In
Online Resources
---
"I am so impressed with the FACT on-line team being so resourceful and supportive to the local community in such challenging, changing times. They were so quick to respond to support the volunteers, delivering tablets and doing remote training. Euan was amazingly supportive and patient with me, even when I had a meltdown. He was still willing to coach me through. It can't be easy offering tech assistance remotely but he managed to do it with skill and clarity and was able to break it down into simple steps which really helped. Janice was really encouraging and supportive when I was ready to give up altogether. She managed to persuade me to give it another go. I am very grateful and impressed"
---
"I would like to say a huge thank you to Forres Online and in particular to one of your volunteers, Joseph Kelly for his wonderful help and support."
---
"Just wanted to voice my appreciation of the digital access service via FACT and in particular the patience, expertise and good communication skills of both Euan Jamie and Joseph. The service was excellent and has enabled me to learn more on my laptop. From the number of older people flowing in, many of whom I know it is obviously an essential service!"
---