Community Asset Transfer and lockdown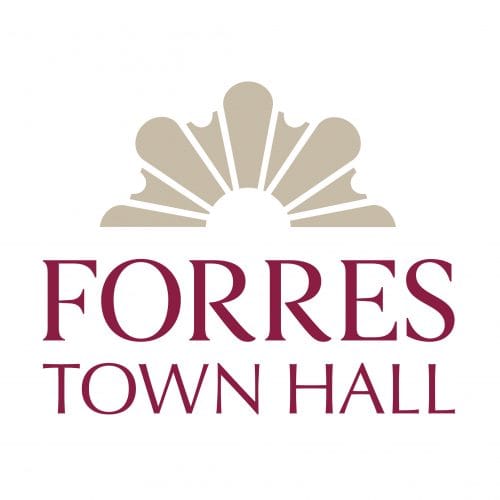 When Moray Council took the decision to close Forres Town Hall completely in 2017, Forres Area Community Trust (FACT) stepped in to lease and manage the building on behalf of the community. This has been very successful as FACT have worked with user groups to increase occupancy and use of the building which doubled in the first 12 months of taking on the building.
Until lockdown earlier this year a wide range of user groups including Forres & District Pipe Band, the Varis Players, Film Forres and the Forres branch of the Royal Scottish County Dance Society have been able to continue using this space.
FACT has also been able to offer various activities in the Town Hall such as the popular Forres Online drop in sessions, and Older Persons Project activities such as gentle seated exercise and welcomed new groups to use the building including Turning Point Church, Zumba and Pound exercise classes, Guide Dog Training and community meals with Moray Food Plus.
During lockdown it has been possible for Forres Town Hall to serve as a hub for the Forres & Kinloss community food project which has allocated over 1,000 meals since May of this year. It has also been open at limited times for donations to be made to the Scrubs project, food donations, masks, and blankets for the Cameron Project in a Covid-safe way. It has even been possible during lockdown to have the help of volunteers to refresh some of the current décor in the North Room on a socially distanced basis.
Following the successful lease period, FACT is now in the final stages of concluding a Community Asset Transfer for Forres Town Hall, with support from the Scottish Land Fund. The final sale has not yet gone through as it has been delayed by the pandemic, however this is expected to complete before the end of the year. The building will then be owned by the Forres Area Community Trust on behalf of the community.